we use google translate
if you need ===>>

Double Dragon & Mortal Kombat <<=== ===>> M.U.G.E.N. Game Club
Final Fight Game Club <<=== ===>> M.U.G.E.N. Game Club-Dragon Ball
Beats of Rage Game Club <<=== ===>> M.U.G.E.N. Game Club-K.o.F -Torrent
Streets of Rage Game Club <<=== ===>> M.U.G.E.N. Game Club-Mortal Kombat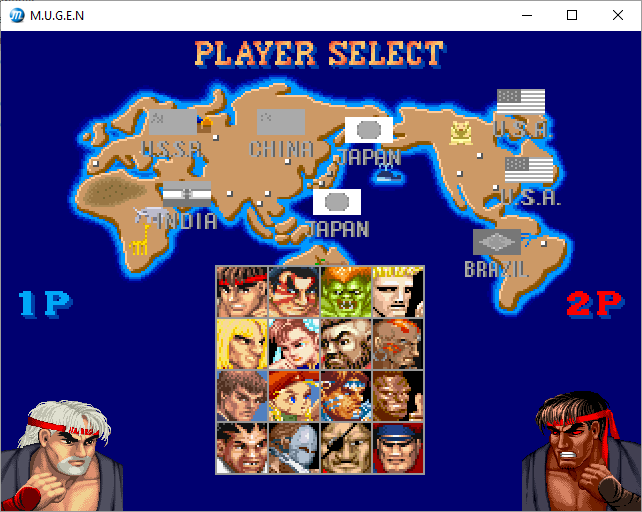 Without a doubt, one of the most productive series ever played is that of Street Fighter 2.
Many legends, many additions from the fans, exceptional rationalizations and many restorations and retellings of this dynamic battle story. Once again, MUGEN offers its stage for the development of another remake.
Street Fighter 2 the World Warriar comes to life again. This is the classic image of the game from which all other new generation editions are being built.
Along with their original fighters, a handful of radical impostors have now arrived from the future claiming to be the best fighters in the universe. These are Evir Ryu and Violent Ken, who are chasing Akuma. The mystical abilities of these heroes exceed all known knowledge of martial arts. And the best masters, such as M. Bison, are still looking for ways to gain such strength.
Well, another mystical character appears in the tournament.
Born from a transcription error, and inspired by the fans' inspiration, he is a legendary figure. Master Sheng Long. His perfected, original fighting style Ansatsuken made him the most influential figure of his time.
Ryu, Ken and Akuma wreak havoc on the battlefield, and Sheng Long emerges from the legends to meet them.
Although they have an additional energy charge, the long years of training and dedication have made Master Long almost the only hero whose abilities are equal to those of the heroes of the future.
Well the battles are busy and tense. New diverse abilities to master. Extended selection of players. A total of twenty different characters, with the best contenders available, as hidden selectable fighters, under the main menu.
The game is also quite difficult, but like the original game, so here in Street Fighter 2 the World Warriar mugen, the available strokes and techniques are very limited. This is good because you will be able to easily study the qualities of your favorite character and use them. Very interesting gameplay and attractive conjuncture. New final bosses and some new stages have been added, such as the last Akuma.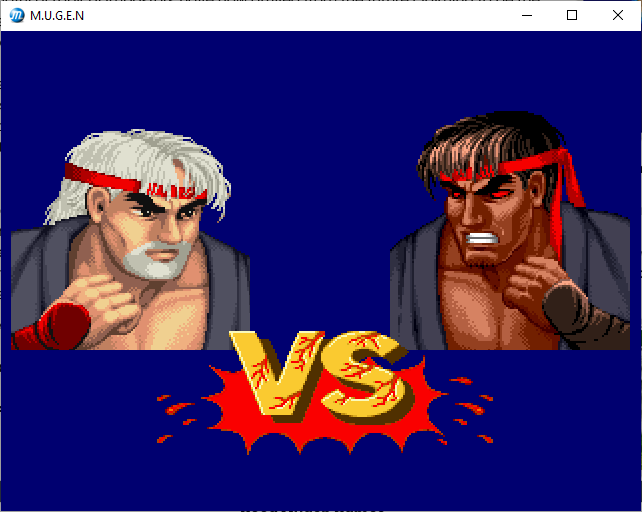 Very good classical game. This style of construction is the beginning of all later generations and models of Street Fighter.

This is a game of MUGEN society

Installation : Download ===>> unzip ===>> play