we use google translate

if you need ===>>

Double Dragon & Mortal Kombat <<=== ===>> M.U.G.E.N. Game Club
Final Fight Game Club <<=== ===>> M.U.G.E.N. Game Club-Dragon Ball
Beats of Rage Game Club <<=== ===>> M.U.G.E.N. Game Club-K.o.F -Torrent
Streets of Rage Game Club <<=== ===>> M.U.G.E.N. Game Club-Mortal Kombat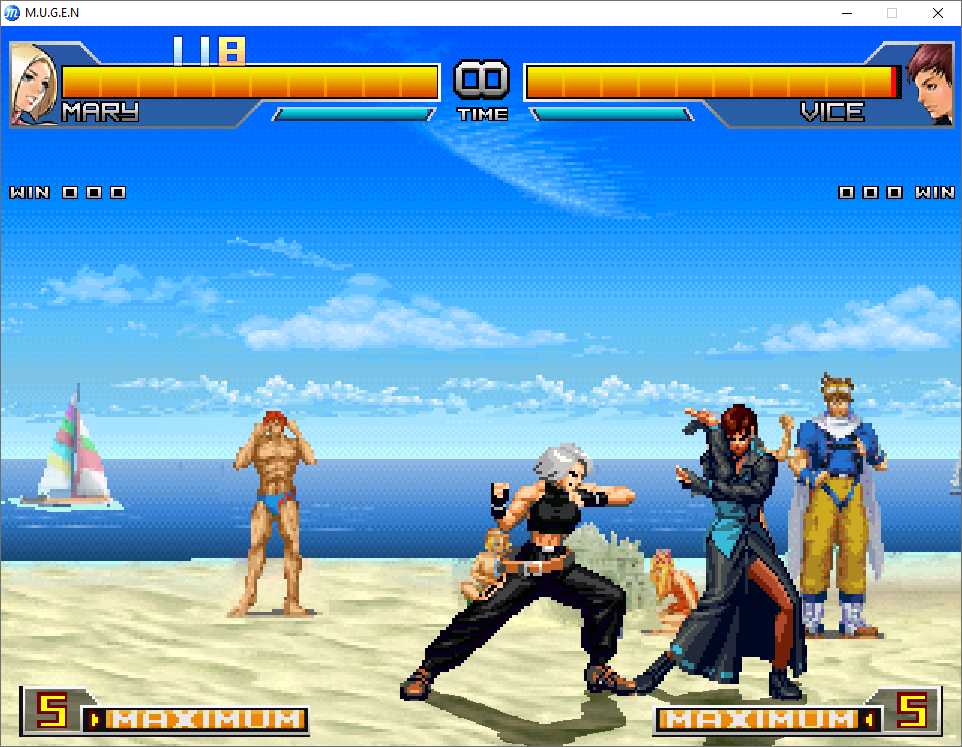 The King of Fighters 2002 Unlimited Match is a great mugen game that you can play without pre-installing.
Very good suggestion for a game to play. You will be able to choose your character from among fifty-six individual characters. Among the characters are such great heroes as Ryu Sakazaki, Robert Garcia, Takuma Sakazaki, Joe and Terry and Andy Bogard. These are legendary images from the world of the King of Fighters. But there are some that are entirely copyrighted. Simulated images, such as Omega Rugal, that have human characteristics.
The King of Fighters 2002 Unlimited Match dashboard is quite interesting. It is a hexagon, where the characters are arranged from which to choose your character.
The non-standard distribution is an interesting approach that makes the game interesting, but difficult to get used to. Your cursor will jump in front of a line as you crawl the platform. To choose exactly which rows you want to traverse, you will need to use the arrows in the upper left corner. Through them you will be able to easily position the cursor so that you can choose the character you want.
Like all MUGEN games, this one supports several different game modes. Basically you will be able to choose between Single, Simul, or Turns, where consecutively, you will be able to use up to four players in battle.
Additionally, you will be able to combine different game modes. This means that if your opponent is very strong, you can adjust the game so that you can use more fighters against your opponent.
In addition, from the options menu, on the console you can choose the level of difficulty with which to play. However, KoF 2002 Unlimited is quite difficult to master, which means that even low levels of difficulty are difficult to overcome.
The King of Fighters 2002 Unlimited Match also supports multiplayer, as well as the typical MUGEN - play with joystick or keyword.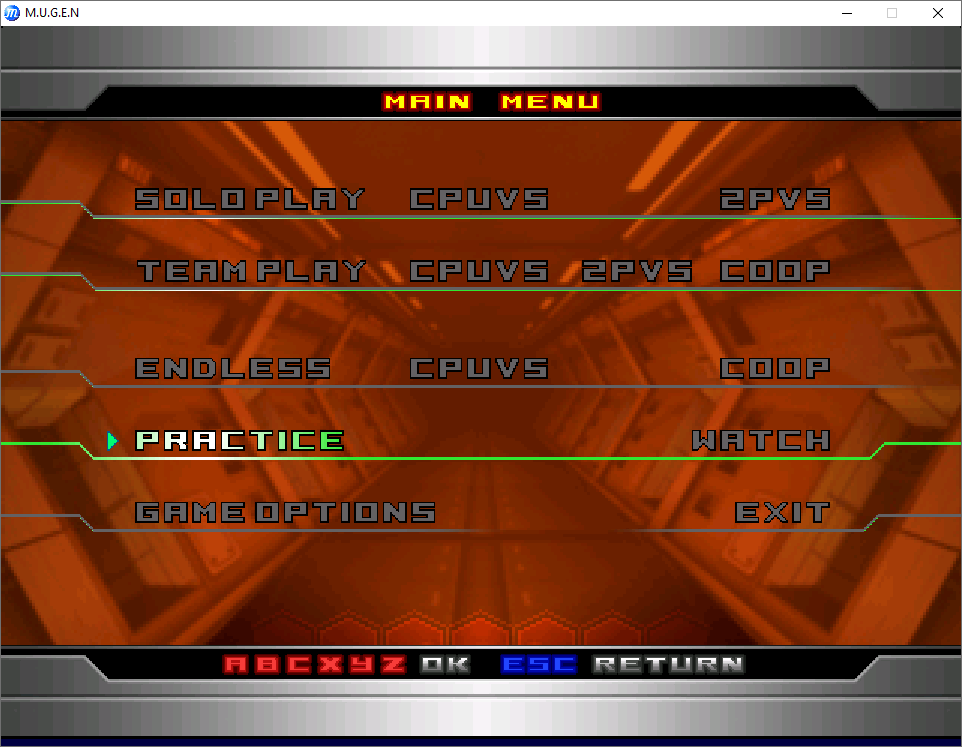 Like all other games that are made for MUGEN and this one is free. It is designed for Android and PC.
By its nature, the idea of this game is to be an improved version of the Play Station4 edition. This way you will enjoy an authentic, retro atmosphere, full of modern innovations and improvements.
You can download the game from the suggested links and have fun.

this game was created by: m.g.u.e.n. society


Installation : Download ===>> unzip ===>> play

Good Mugen Games

Direct Download Service


this clip from The Areton'S - Web World Guide on his channel оn youtube

free unzipper 7zip Download