we use google translate
if you need ===>>

Double Dragon & Mortal Kombat <<=== ===>> M.U.G.E.N. Game Club
Final Fight Game Club <<=== ===>> M.U.G.E.N. Game Club-Dragon Ball
Beats of Rage Game Club <<=== ===>> M.U.G.E.N. Game Club-K.o.F -Torrent
Streets of Rage Game Club <<=== ===>> M.U.G.E.N. Game Club-Mortal Kombat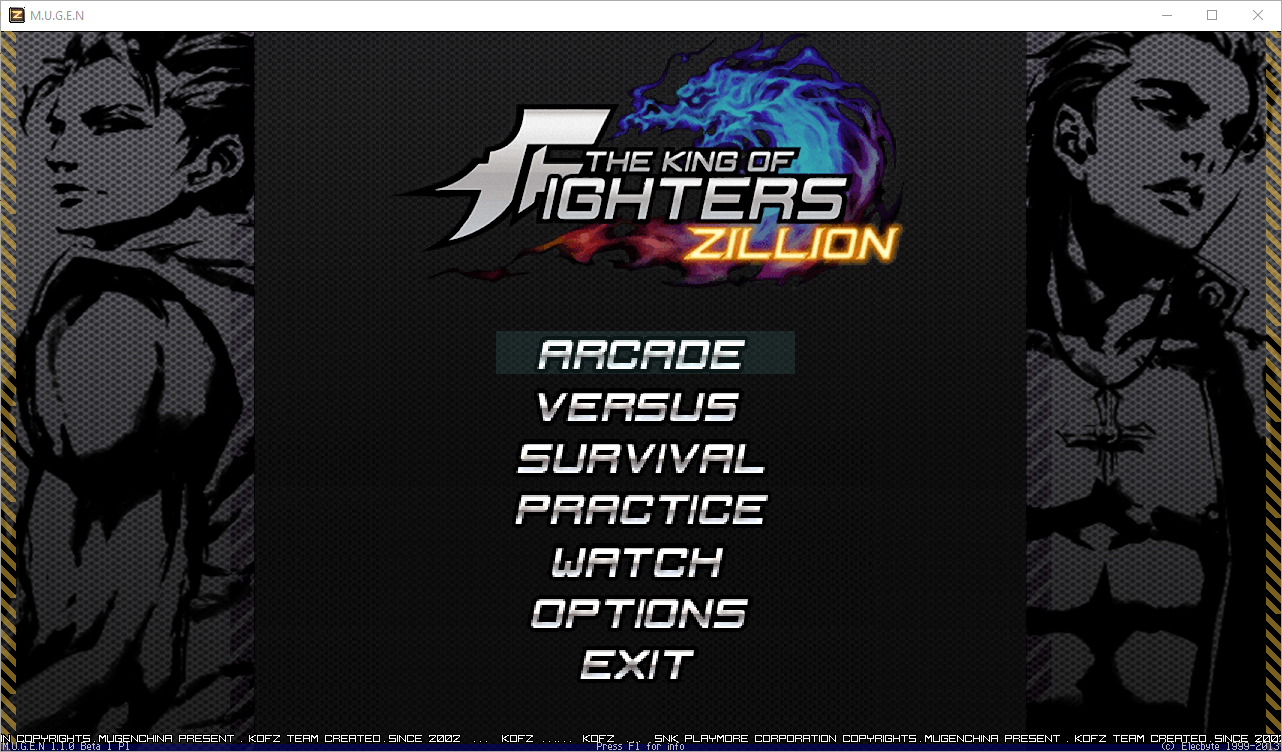 The Zillion series is gaining momentum and games bearing this brand are in demand by fans. This is also the first edition of this year.
Zillion team from China presents us with the game the King of The Figters Zillion 2022.
A short basic edition, which will be joined later by other larger productions.
As you might expect, this game has a distinctly luxurious look.
The dashboard is standard for the brand and clearly bears its characteristics. Gray console with menu for choosing a character. Apart from Hwaja, there are no other hidden characters. This will probably change in the next upgrades. Twenty-five teams of four or five players will compete for the title of King of Fighters. You can recombine the teams by choosing the right team for you. That's a total of 105 fighters.
It is impressive that Mr.Karate is missing. Although he appears as his alternative image, his figure is gaining popularity and successfully competes with its natural form. That of Takuma Sakazaki.
All the main classic characters are present, as well as those from World Heroes and Kizuna Encounter, these are Hanzo and Fuma, as well as Hayate and King Leon, who are presented here as Shi Shi Oh. An additional image has been added, which is already traditional for the Zillion series and that is the mystical Jazu. Toiva is a special character who looks like a collective image between Mezu and Gozu.
As you can guess, the mechanics of the game are excellent. With some minor bugs, though. Some character disappears from the screen and you have to restart the match. This in turn is easy with the MUGEN controllers provided, such as F4. In our tests, in one of the battles, Zero also appeared in green.
Well the game is great though. The gameplay is great. Clean kumite, which makes the matches extremely difficult and tense. Fighters like Joue, Lii and Gay Tendo are particularly strong and suitable for the game. And supernatural creatures like Neodio, Mukai and Rugal are equated with humans. They have their abilities again, but they are far from destructive enough to make the match meaningless. Takuma Sakazaki proved to be very resilient. Dynamic and powerful, he manages to eliminate most of the blows of his enemies.
Silver impresses. This time, his powerful nature is facing significant difficulties and this character may need to be strengthened in the future. However, for fans of this hero, he continues to be a crushing warrior whose super powerful techniques have no equivalent in the game. On the other hand, his Buriki One teammate, Gay Tendo, is quite practical. His strong blows easily knock down opponents. Both characters do not have power outbursts "Qi" but their inner power exposes over that of the other contenders.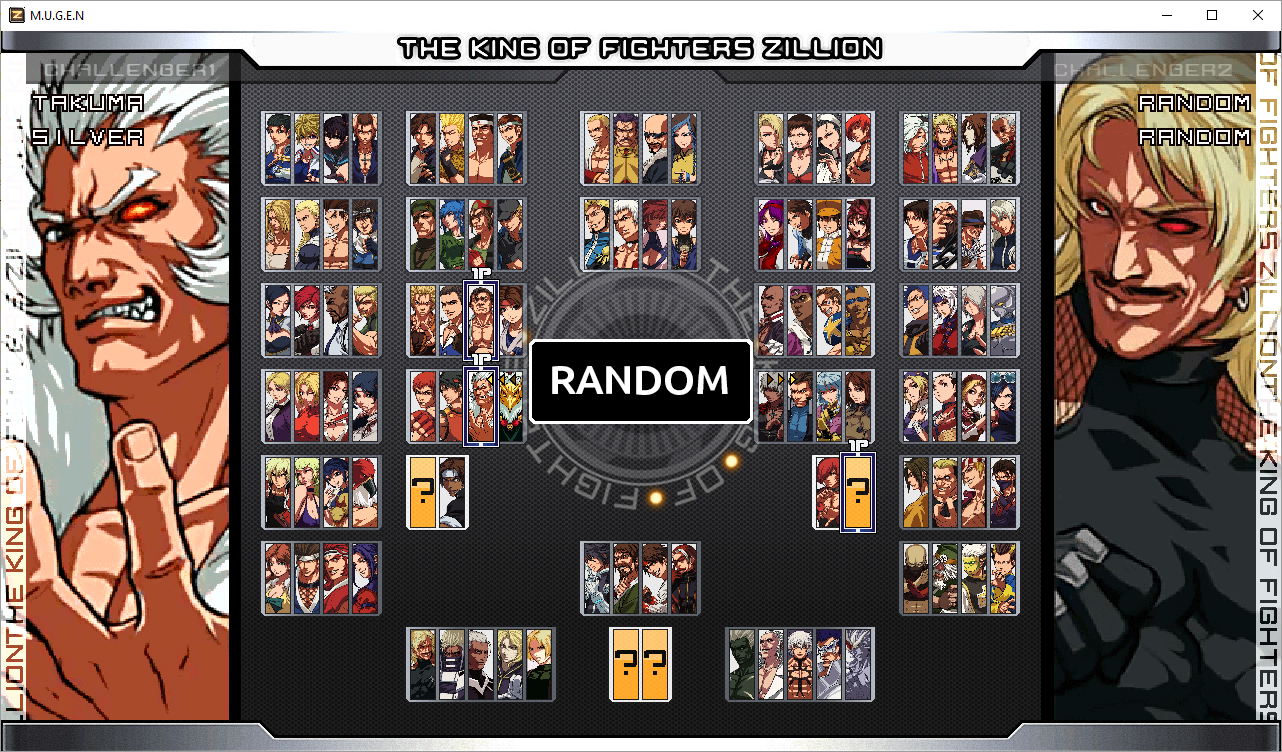 the King of The Figters Zillion 2022 has been created by MUGEN Society, MUGEN China and KOFZ Team.




Installation : Download ===>> unzip ===>> play