we use google translate

if you need ===>>

Double Dragon & Mortal Kombat <<=== ===>> M.U.G.E.N. Game Club
Final Fight Game Club <<=== ===>> M.U.G.E.N. Game Club-Dragon Ball
Beats of Rage Game Club <<=== ===>> M.U.G.E.N. Game Club-K.o.F -Torrent
Streets of Rage Game Club <<=== ===>> M.U.G.E.N. Game Club-Mortal Kombat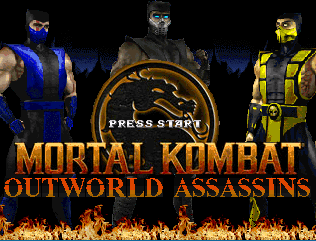 A very interesting look at the development of theMortal Kombat. A carouse of skill, brutality, hara-kiri, oh! fire, ice and storm are everywhere. You receive a mission from your Lords to return a medallion to LinQuey. Along the way, everyone expects a lot of hero and fierce clashes. Betrayal and devastating battles.The game is loaded with 100 credits of life by default - this is due to the bloody and spectacular battles. You will have to change your fighter several times during the game.Newer version of the game will be more balanced and synchronized, but here swords and spells compete to cut off your head or turn you into a pile of ice.
Really great game, the plot will keep your interest in the development of the missions. Don't let the seemingly outdated graphics fool you, this game is complete and very dynamic.
Maybe one of you who reads and has the necessary skills will be involved in the development of the project and will contribute as much as he can to its development or by making a new one.

This game has been created by OpenBoR society
copy the pak.file and pastet in openbor paks. folder play from openbor.exe!!!
MKOA CRONOCRASH - FORUM ultimate version.

Good Remake Games

Direct Download Service



this clip from The Areton'S - Web World Guide on their channel оn youtube
how to install the game:
1.
download

2. unzip - a folder of your choice
3. Enter the game directory
4. Copy this file "MKOA.PAK"
5. Select a folder that corresponds to your operating system, such as the Windows folder.
6. open the folder of your choice === >> open the Openboard folder
7. Place the MOKOA.PAK file in the Paks folder
8. That's it - you can start playing the game from
openbor.exe
free unzipper 7zip Download