we use google translate

if you need ===>>

Double Dragon & Mortal Kombat <<=== ===>> M.U.G.E.N. Game Club
Final Fight Game Club <<=== ===>> M.U.G.E.N. Game Club-Dragon Ball
Beats of Rage Game Club <<=== ===>> M.U.G.E.N. Game Club-K.o.F -Torrent
Streets of Rage Game Club <<=== ===>> M.U.G.E.N. Game Club-Mortal Kombat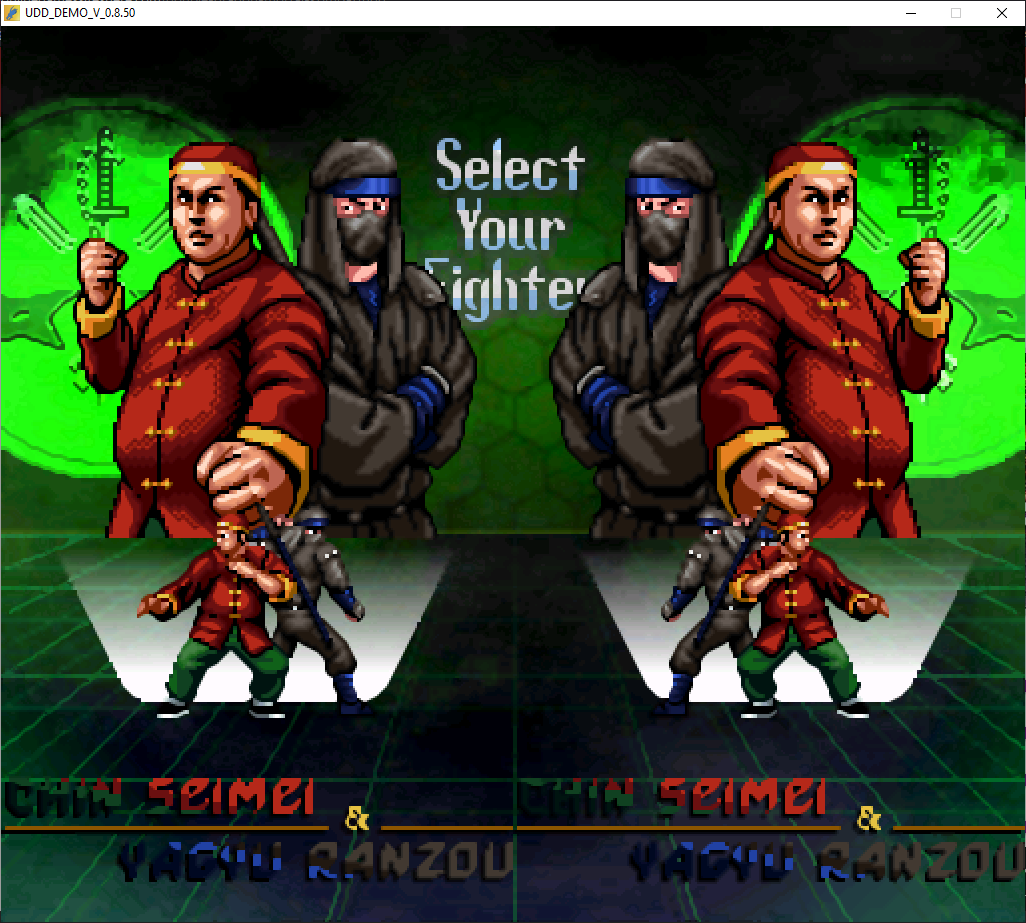 New game from Mr.Q.
All OpenBoR fans may know the works of Mr.Q. These are a series of extremely content games with exceptional workmanship. One of these series is dedicated to the Double Dragon saga. Legend of the Double Dragon and Ultimate Double Dragon are still new and current games, but we can include them in the classic monuments that will determine the development of OpenBoR in the future. These games are a hot and unquenchable hit, and Mr. Q is preparing an even better adventure for us. The new game is called Ultimate Double Dragon - Chin & Ranzou. The game is still in development, but you can play it fully. All game elements are on the face and the game is super interesting. New arenas, new characters and the new quality of battles have been added, requiring you to be even more diligent to play and win.
Two new characters have been added, to our already familiar ones, Billi, Jimmy, OG Dragons, Sonny and Jeff.
These are Kung-fu master Chin Seimei and Ninja Yagyu Ranzou. There are many more updates which can be added to these characters, but they are already quite attractive. The two characters function as one symbol. They can be exchanged on the battlefield at any time, each of them using their own characteristic style of combat. You will also notice a series of improvements in the other players, although colorful, the emphasis is on functionality. A wide variety of techniques and techniques for wrestling. You can defeat a dozen of your opponents without repeating the same kind of blow, not once.
Now the game Double Dragon seems far more meaningful. You can follow the missions in detail and immerse yourself in the atmosphere, thanks to the good cinematics between the individual chapters.
UDD-Chin & Ranzou game has been produced by OpenBoR society and Mr.Q

Ultimate Double Dragon - Chin & Ranzou is still a demo and add improvements are coming.
call for upcoming updates, you can get by visiting Mr.Q on his Discord Channel or on the game's website. You can also visit the ''cronocrash'' forum.

Installation : Download ===>> unzip ===>> play

Good Double Dragon Games

*=*=*=7=*=*=*

this clip from Accelerate The Web Biker on his channel оn youtube

free unzipper 7zip Download