---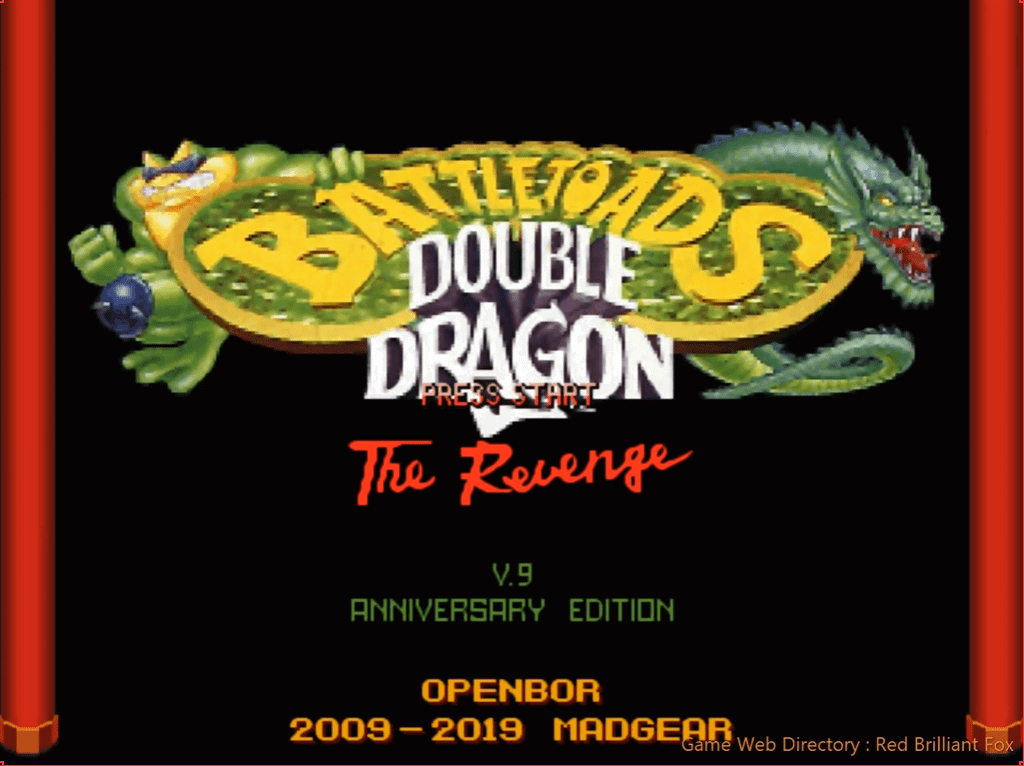 So, friends and loyal fans of OpenBoR. The game Battletoads Double Dragon: The Revenge (v.9) - Anniversary Edition is now presented in our directory.
This crossover is perhaps the best OpenBoR remake of Battletoads and Double Dragon. In addition, you will find different game modes in it.
Jimmy and Billy have teamed up with the eccentric frogs Pimple, Rash and Zitz and set out on a path of revenge. On the other hand, the dragons' evil enemy Willy has allied himself with the Dark Queen, and thus these two teams will clash spectacularly in an epic battle. With their combined forces, the new Shadow Warriors seem invincible.

As the author says this OpenBoR game is an unofficial sequel to the original 1993 game Battletoads & Double Dragon - The Ultimate Team.

Main gameplay features:
- The game is characterized by ease of execution.
- Several alternative routes.
- Although it is a typical beat 'em up, you will find that some of the stages represent a real space shooter.
- Perfect synchronization and easy control via the controllers.
- Enemies are part of both the Battletoads and Double Dragon franchises. The news is that in the final stage - Mission 8-2, you will have enemies and copies of the frogs. Thus, a total of 5 duplicate characters will be a real test for you.
- For the finale of the last mission 8-3 you will have to fight the evil tandem of Willy and the Dark Queen.

Battletoads Double Dragon: The Revenge (v.9) - Anniversary Edition is more than an interesting game suitable for all fans.
We can thank MadGear for the wonderful game he created for all of us.
Battletoads Double Dragon: The Revenge OpenBoR has been produced by MadGear and OpenBoR Society.
Installation : Download ===>> unzip ===>> play