T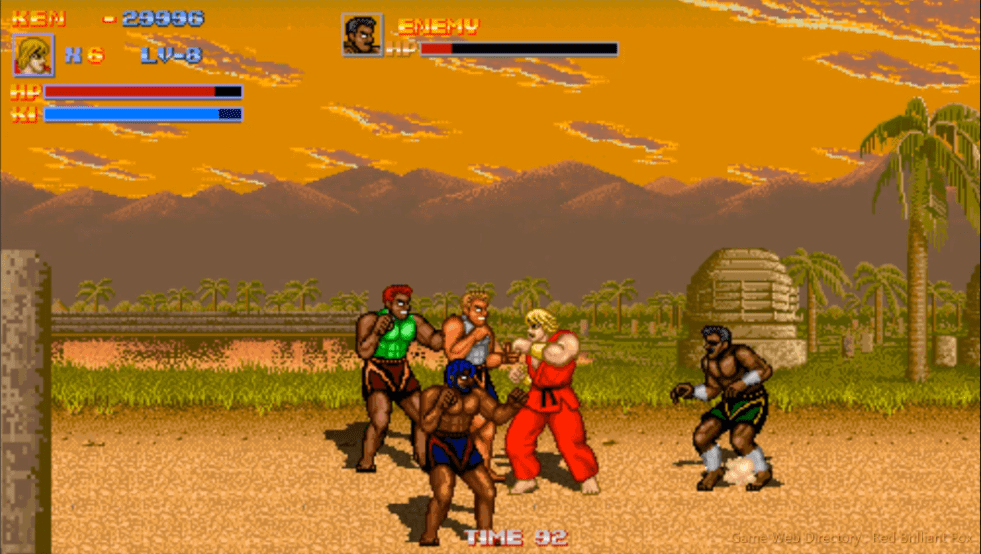 his game is made of "seep" and shines with superb qualities.
In essence, this is a new life for the Street Fighter 1 saga and complements the story with a great adventure quest.
Here you will follow the life and development of the early heroes Ryu and Ken and their training as karatekas from the Geuken school.
After brief guidance and instruction from Geuken, they will leave school and head to their first challenges, scattered around the world.
You will accompany them in their missions and trials, which will turn them into the superheroes of "Capcom" that you know today.
They are yet to learn new tricks and techniques that have become their emblem today.
But the road is long and you will be able to follow it.
The characters are still very different, as are their opponents.
The technical workmanship of the game is perfect and complete and will be rated with 7 stars.
Installation ===>> Download ===>> install ===>> play from ''Fighting Streets'' icon on your desktop