we use google translate
if you need ===>>

Double Dragon & Mortal Kombat <<=== ===>> M.U.G.E.N. Game Club
Final Fight Game Club <<=== ===>> M.U.G.E.N. Game Club-Dragon Ball
Beats of Rage Game Club <<=== ===>> M.U.G.E.N. Game Club-K.o.F -Torrent
Streets of Rage Game Club <<=== ===>> M.U.G.E.N. Game Club-Mortal Kombat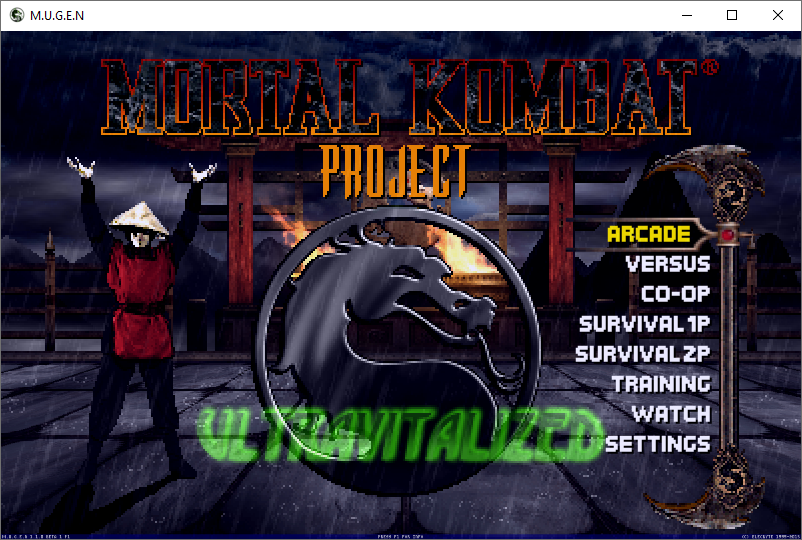 Mortal Kombat Project Ultravitalized is a very good game that will please fans of MK and MUGEN.
Standard execution but with some innovations. Added new stages and new items. The character selection has been increased to 100 characters, and some of them have two or more incarnations. The game Mortal Kombat Project Ultravitalized and hidden characters like Absolute Zero for example, which are not yet ready for play.
The game follows the tournament until the defeat of Shao Kahn, and although other powerful creatures such as Kotal Kahn and the mythical Blaze are present, the final boss that you will have to eliminate remains Shao Kahn - emperor of the outer world.
As the most practical choices for players, Goro and Kintaro again emerge. They are easy to play, even on the highest new difficulty. And their power is comparable to that of Emperor Shao Kahn or Kotal.