we use google translate
if you need ===>>

Double Dragon & Mortal Kombat <<=== ===>> M.U.G.E.N. Game Club
Final Fight Game Club <<=== ===>> M.U.G.E.N. Game Club-Dragon Ball
Beats of Rage Game Club <<=== ===>> M.U.G.E.N. Game Club-K.o.F -Torrent
Streets of Rage Game Club <<=== ===>> M.U.G.E.N. Game Club-Mortal Kombat

Authors YouTube channel <<===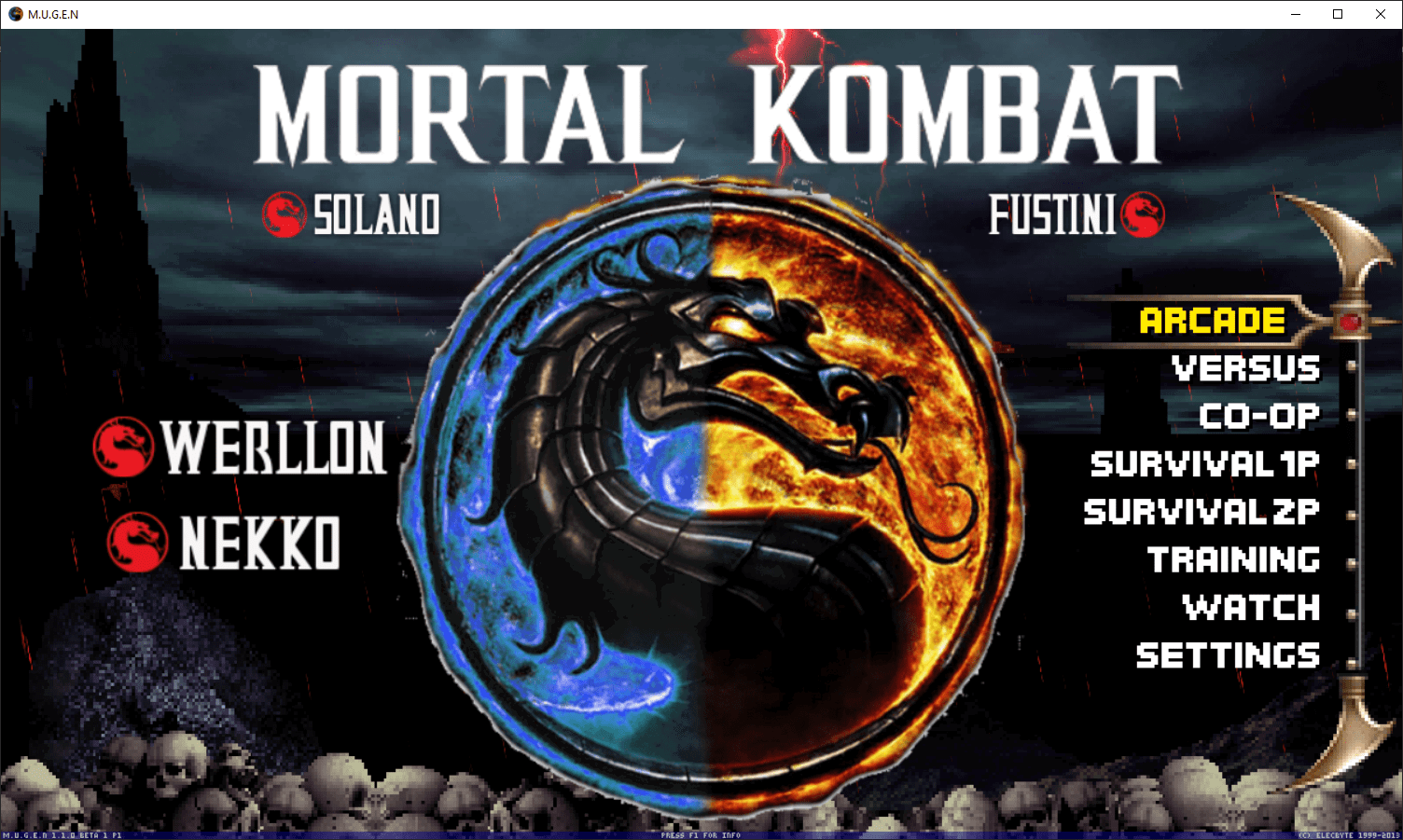 As you know, Mortal Kombat Project - MUGEN is one of the best productions dedicated to the legendary franchise - Mortal Kombat. The solid foundation that the MUGEN project lays makes it possible to create various improvements, upgrades and even whole new remakes.
And here one of the best alternatives Mortal Kombat Project - Solano Edition 3.1 Ultra Plus got a new edition for 2023.
There are many changes. You will notice that many of the characters have acquired new capabilities, the control of the special moves has also been changed, and new arenas and stories have been added.
The game also excites fans with its new approach to gameplay development. Although it is basically the same, it will provide a radically new gameplay for gamers.
Mortal Kombat Project - Solano Edition 3.1 Ultra Plus 2023 was created by: m.g.u.e.n. society, Werllon Frank and NEKKO SANTOS

Installation : Download ===>> unzip ===>> play