we use google translate
if you need ===>>

Double Dragon & Mortal Kombat <<=== ===>> M.U.G.E.N. Game Club
Final Fight Game Club <<=== ===>> M.U.G.E.N. Game Club-Dragon Ball
Beats of Rage Game Club <<=== ===>> M.U.G.E.N. Game Club-K.o.F -Torrent
Streets of Rage Game Club <<=== ===>> M.U.G.E.N. Game Club-Mortal Kombat

The creator's YouTube channel <<=== Alexandre M. (Shark)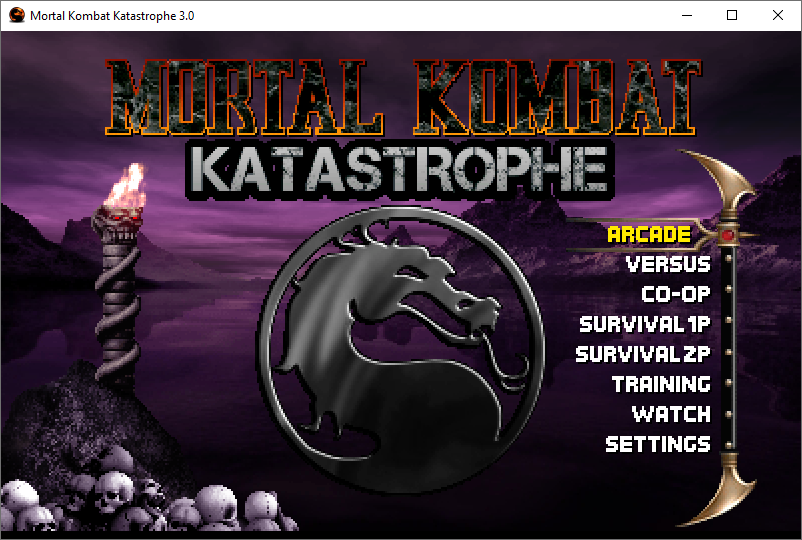 The new version of Mortal Kombat Project modified by Tiago87 is available. It is titled MKP Katastrophe 3.0 - and is in its third and final version.
This game for MUGEN is characterized mainly by its excellent quality of workmanship and individual details. Although expanded, its cast of select heroes is limited to 56 characters. There are no duplicate characters and the game has a mostly classic look. There are such best warriors as Oniro, Kotal Kahn, Shao Kahn, Sub-Zero, Ken-Shi.
The game is devastatingly dynamic and intense, and artificial intelligence is very complex. It will be difficult for you to win at maximum difficulty.
Shokan residents are an exception. These huge creatures like Goro, Kintaro and Mutaro also have an enviable, inhuman power. They easily overcome the attacks of their opponents. If you choose such a character to play with, it will be far easier for you to win.
The technical performance of the game is at a very high level. It uses the legendary MK Project as its basis, and is powered by the MUGEN engine.
So, Mortal Kombat Project Katastrophe 3.0 is offered for free download and play.
We also offer one of the last links where this great project can be found and downloaded.