we use google translate
if you need ===>>

Double Dragon & Mortal Kombat <<=== ===>> M.U.G.E.N. Game Club
Final Fight Game Club <<=== ===>> M.U.G.E.N. Game Club-Dragon Ball
Beats of Rage Game Club <<=== ===>> M.U.G.E.N. Game Club-K.o.F -Torrent
Streets of Rage Game Club <<=== ===>> M.U.G.E.N. Game Club-Mortal Kombat

The creator's YouTube channel <<=== Alexandre M. (Shark)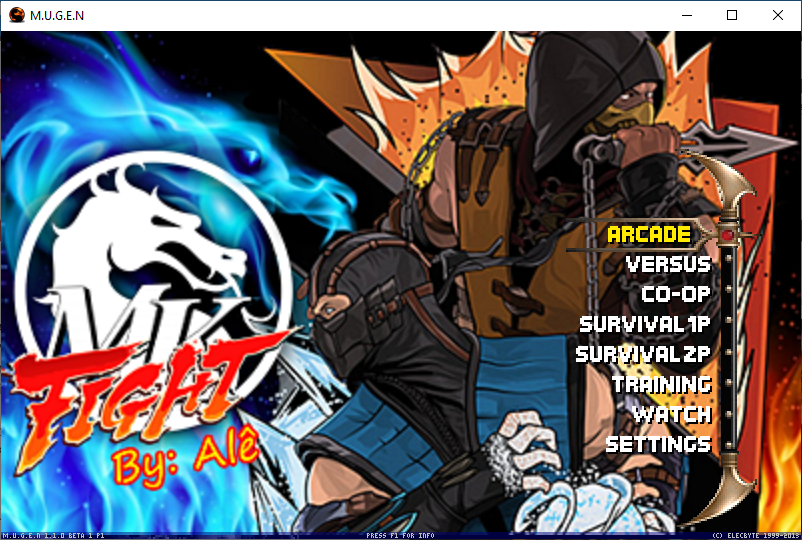 The classic version of Mortal Kombat has been gathering its fans for decades. This is largely due to the fact that older generation software is easy to process. However, this gives birth to some of the best alternative games we can play with you.
Mortal Kombat Fight v3 is more difficult than the other series of this brand, dedicated to MK mugen. In general, this author's compilation has gathered many new characters to face in a tournament match.
A total of 212 contenders will face each other in a tournament called Mortal Kombat. Among them are such superheroes as King Gorbak in Prince Goro.
The ghost of darkness called Final Dark. It resembles a Kuatan creature and largely uses Shokan's fighting style. But it is with two hands and not with four, and dark light pours from the weight body. This ghost from the depths outside the outside world appears in the tournament as one of the most powerful contenders.
Of course, Shao Kahn is also involved, who is obviously unappealable.
But a new contender appears on the scene. A hero from another galaxy whose existence began in the vast past. This is Darth Maul. His ability to handle the lightsaber is an advantage that other contenders will find difficult to handle. Although he inflicts a great deal of damage on the enemy, his defense is also weak. You have to use this character extremely intensively and he will be invincible.
In addition to 10 alternative representatives of Sub-Zero, the hero of Bi-Han is also present in the game. He broke away from the control of Quan Chi. And now Bi-Han is more reminiscent of its original form. However, he is a collective image that unites Noob Saibot and the first Sub-Zero.
There are also contenders, such as Jackie Chan and Bruce Lee, who perform excellently. It is important to note that almost all the original pevronages are present with several incarnations.
In general, this is a very interesting game dedicated to Mortasl Kombat, as the author has collected a really exciting compilation of contenders.