we use google translate
if you need ===>>

Double Dragon & Mortal Kombat <<=== ===>> M.U.G.E.N. Game Club
Final Fight Game Club <<=== ===>> M.U.G.E.N. Game Club-Dragon Ball
Beats of Rage Game Club <<=== ===>> M.U.G.E.N. Game Club-K.o.F -Torrent
Streets of Rage Game Club <<=== ===>> M.U.G.E.N. Game Club-Mortal Kombat

The creator's YouTube channel <<=== D' Pizzino Games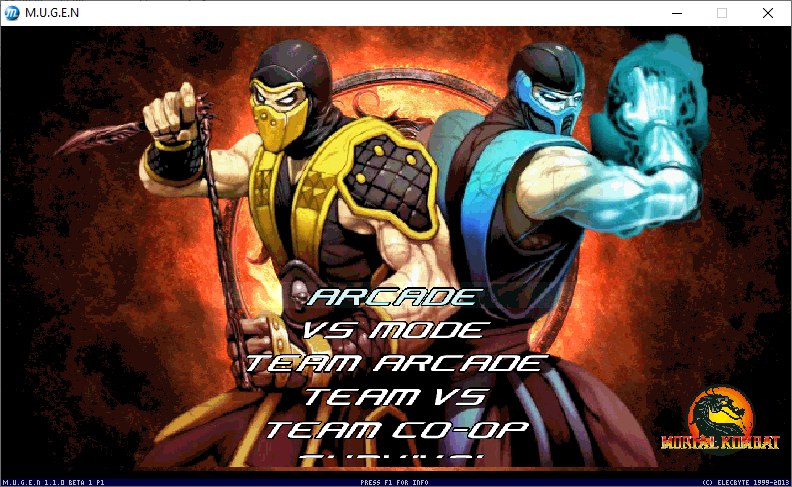 And here's another game in the growing style of anime style. Again Mugen and again the characters of Mortal Kombat, harnessed in a fierce battle.
This tournament looks scary. Fighters have supernatural abilities through which they overthrow their rivals. Thirty-six characters have been added to the Mortal Kombat Anime Project, and it seems that the main leading figures are those of Sub-Zero and Scorpion. These two characters are represented by several varieties. Characteristically here is that the tournament seems to look different. Kotal Kahn is presented as the final boss. This character has extraordinary power.
The battles are difficult and quite interesting, although they are more like the martial arts of SNK or Capcom than MK. However, this makes Mortal Kombat Anime Project, something new and different in the world of MK for MUGEN. Akuma has also been added as a participant in the tournament and the main selectable character. Another guest character here is the alien.
There is still a lot to work on and improve on the game. We hope that the next versions will be more complete. For example, the combined strikes are missing, and a number of techniques are more elementary. More special moves can be added. Animation also has some gaps in its appearance. Finishing moves are available but special effects must be added. For example, Akuma disappears from the screen when he makes his striking blow, and in all others, the cinematography is present as a shadow.
In addition, the final blow opens before the opponent's life is exhausted, which means you can skip it.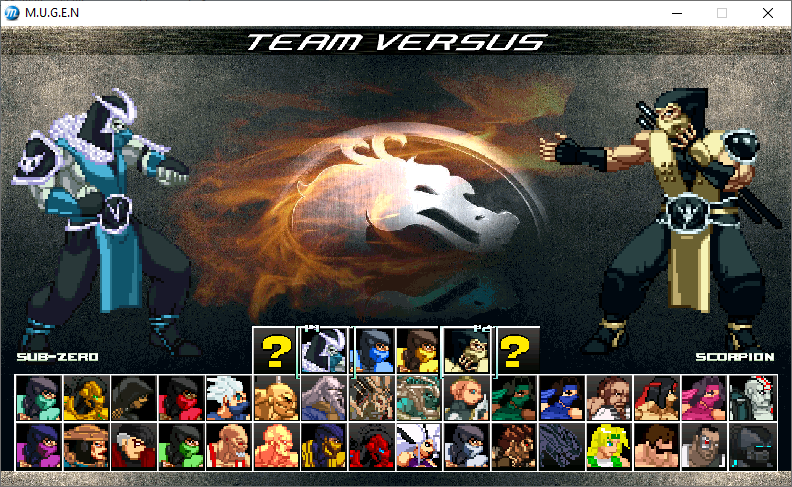 All other components of the game, however, look great. New story, new plot, new story about the fighters. Players also have some new features. As you will notice, Kotal Kahn, for example, has a specific light impact, which is absent in classic times.
The game is quite exciting and you will sweat to play it. In this demo, it is played on a very low difficulty. Given the limited grips with which to fight, it will be quite difficult for you to beat the opponent, who always plays optimally well.
this game was created by: m.g.u.e.n. society
Special thanks to D' Pizzino Games - youtube channel - Publisher


Installation : Download ===>> unzip ===>> play
Alternative Download such as 7Zip!
Torrent Download !
Good Mugen Games
this clip from The Areton'S - Web World Guide on his channel оn youtube
free unzipper 7zip Download