we use google translate


==

***

7

***

==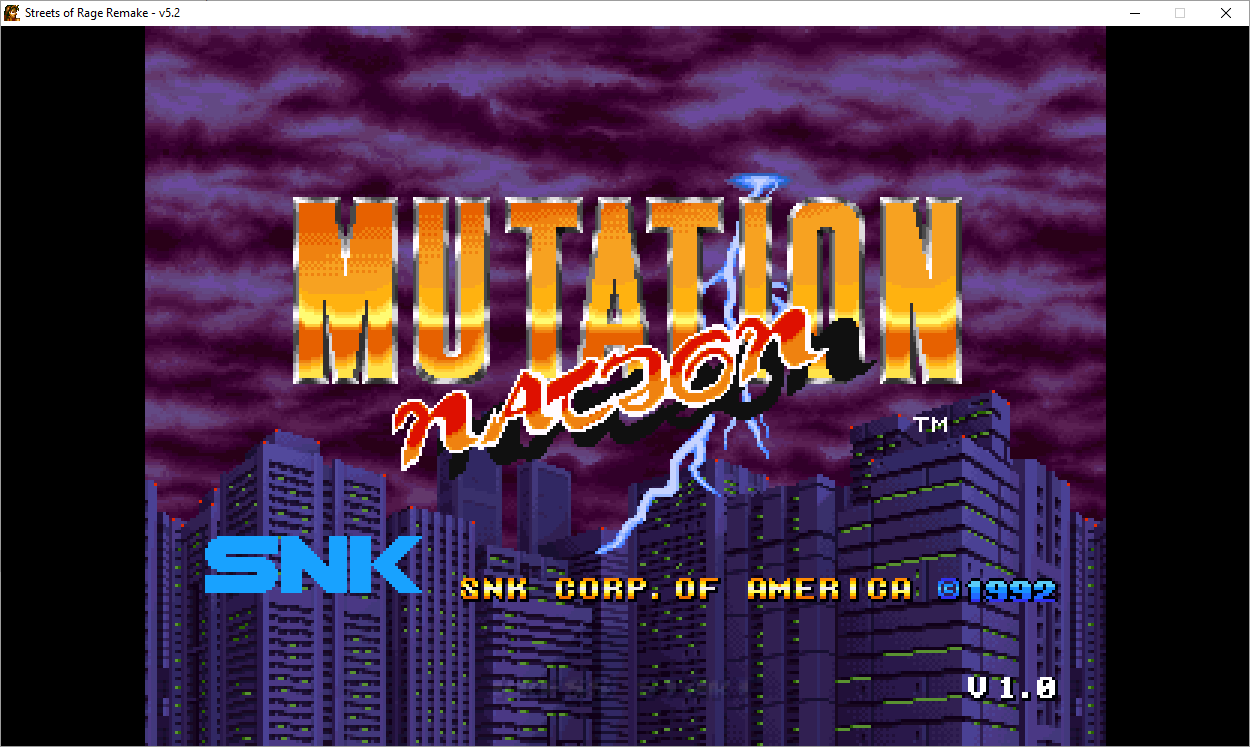 And here that for the new 2022 the team of SorR society, composed of its two representatives Serrr and Puzir will delight us with a new game. Like all his works written for SorR, this mod is free and freely distributed on the Internet.
But what is this game? Mutation Nation v1.0 gives you a completely renovated atmosphere.
Thousands of elements, such as music, sets and compilations. You have the same team of players again, but now the action has been moved to the near future. This is the standard year 20XX. In those days, Mr.X's laboratories had already produced their own substances that turned humans into mutants. Now this new force is raging around the city and Wood Oak City is completely destroyed. The Axel and Dr. Zan gangs now face this new threat. The survivors of this apocalypse are trying to hide, the city is empty, and Mr.X is an old and mutated creature, captivated by the thirst for immortality.
You must defeat him by defeating his robotic armies and mutants. For this purpose, you will also have all the available enhancements provided by Bombergames in their Streets of Rage Remake console. All the bonuses and upgrades you buy from Blaze's store will also work in Mutation Nation v1.0. The options for "Always have a full Guage" and "Always have three stars" will be very useful, especially if you choose to play in mania mode.
This mod comes on a wide screen and is perfectly synchronized with SorR5.2.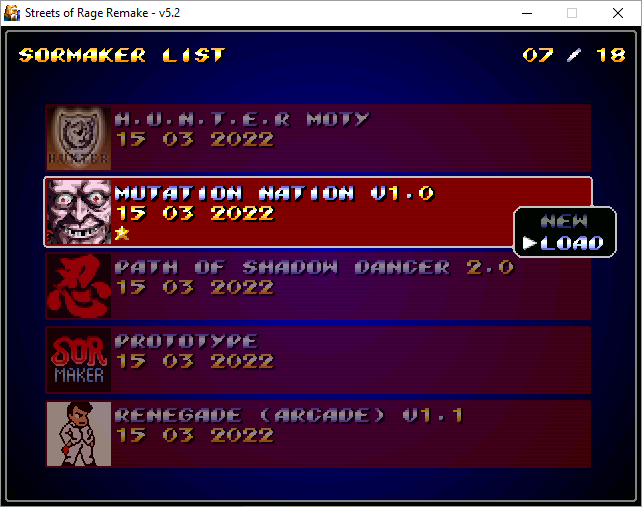 The innovations in Mutation Nation v1.0 include:
-A new story to play.
-Added or renovated scenes.
-New soundtrack and music layout, such as sounds and music.
-Extremely spectacular and interesting gameplay, with interactive sets.
-The game also uses certain items produced by Antyguf-ZOMBIES.
After defeating Mr.X you will unlock another level - bonus stage, which is produced by I
ceweb38
.
The world has already been cleared of zombies and mutants but scattered remnants of the union still exist. They will reunite in a large army under a single leadership and you will have to break up. Their leader this time will be Ash, who has stood aside from the tense clash of mutants.
Creator of this game is by

Serrr

,

Puzir
and
SoR
Remake society
.



How can we install the mod of Mutant Nation ?
Download Streets of Rage Remake first.
Then download the mod file of Mutant Nation.
Unzip it === >> copy the folder of the Mutant Nation and past it into the Games folder of SoR Remake.
\ Streets of Rage Remake \ mod \ games
Turn on the game from SorR.exe and select SOR-MAKER from the menu.
Thats all - play and fun!

Good MoD Games New Live for Street of Rage

==

***

7

***

==



this clip from The Areton'S - Web World Guide on their channel оn youtube


the game info. on wikipedia on their pages
free unzipper 7zip Download